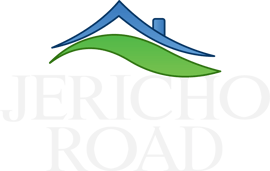 2023 Charity Auction & Dinner
Jericho Road's auction is held each fall and while the primary focus of this event is to raise funds for our programming, we must say that the joy and laughter of this night certainly steals the show. Every year we have an amazing assortment of items, baskets, trips and getaways up for grabs. Enjoy live music and great conversation all in support of addiction recovery.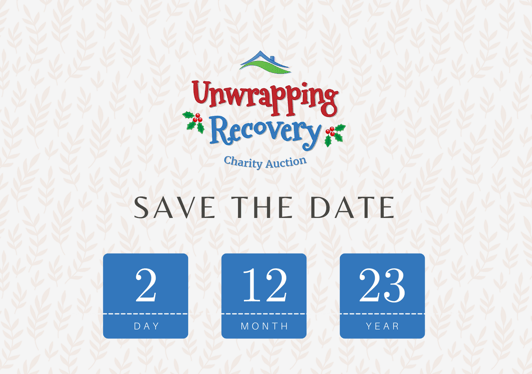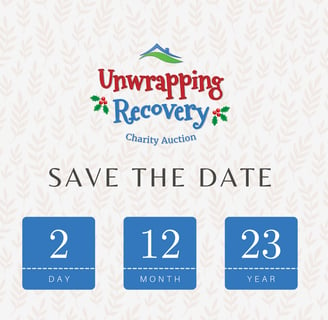 Event highlights & details
Date & time
December 2, 2023
Doors open @ 5:30pm, Event Starts @ 6:00pm
Live & silent auction
Join us for a meaningful event, where you can support a great cause and leave with incredible items. This year, our silent & live auctions feature an even larger and more impressive selection of items!
Online auction
Explore our online auction and discover a unique treasures from the comfort of your home. Bid on a diverse array of exclusive items, experiences, and more, all while contributing to a noble cause.
Holiday shopping
Timing couldn't be better as the season approaches; seize fantastic opportunities to acquire extraordinary items, unforgettable experiences, and meaningful gifts while contributing to our community.
Parking
While the centre offers limited parking, there is ample street parking around the facility as well as paid parking one block away. The parking garage is located at 170 Second Ave.
Bill Stevens
Guest Speaker, Bill Stevens, is an international award winning film and TV producer, Team Canada World, Canada and Commonwealth record setting powerlifter, professional musician, international entrepreneur and now successful manager of Ottawa based CHRI-FM radio, (currently expanding into Montreal). His Story: How a teenage delinquent, high school drop out, with a family history dotted with abuse, suicide, crime and murder became the producer of renowned family titles like the Velveteen Rabbit, the Care Bears, Dennis the Menace, Teddy Ruxpin and more.
Mark & Tracy Peterkins
Emcee's Mark and Tracy are a dynamic duo with a shared passion for faith, community, and servant leadership in Ottawa. Together, they delight in their three adult children and actively engage in Chapel Ridge Free Methodist Church and recently celebrated a significant milestone, rejoicing in their son's wedding—a testament to their cherished family bond.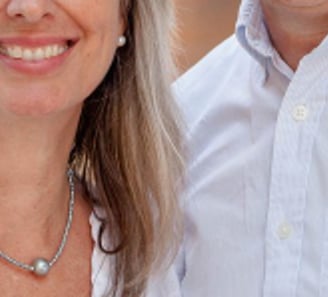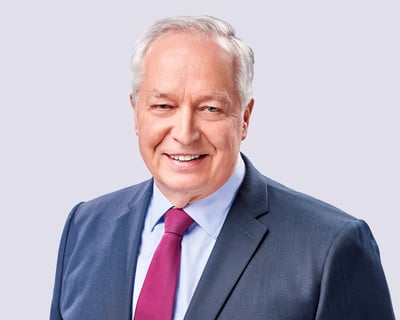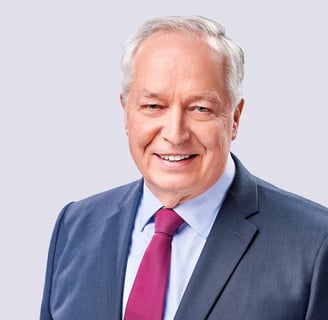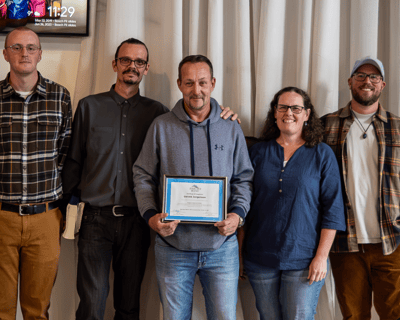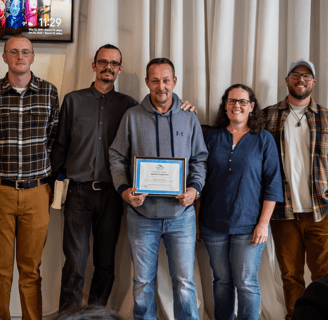 Gerald Jorgensen
Meet Gerald, a remarkable individual who graduated from the Discipleship House this October. He joins us to share a part of his transformative journey. Post-graduation, Gerald has embarked on a meaningful path, volunteering with Capital City Mission and extending compassionate outreach to individuals facing homelessness. His dedication to helping others and his commitment to personal growth make him a beacon of hope and inspiration.


Our sponsors and supporters play a pivotal role in making this event a reality. Their generosity is the cornerstone of our success, enabling us to handle operational expenses and channel 100% of the funds back into our valuable programs.
Click through each logo to learn more about these vital supporters of addiction recovery.
Registration & tickets
Online auction registration & participation is free!
In-person event & dinner: $70.00 per ticket (includes $25 tax receipt)
In-kind & monetary gifts
In-kind and monetary contributions are both integral to the prosperity of our event. Your in-kind auction item donations infuse our auction with diversity and excitement. These tax-deductible contributions are a cornerstone of our fundraising efforts. Likewise, monetary donations play a critical role in covering our event expenses and empower us to source exclusive and distinctive items that make our event truly exceptional.
Sponsorship
Sponsorship is the cornerstone of our auction's success. It's more than just a partnership; it's a commitment to making a meaningful difference. By becoming a sponsor, you're not only aligning your brand with a worthy cause but also gaining exposure to a diverse and engaged audience.
Secure your tickets early and be a part of something truly impactful. By purchasing your tickets now, you're not only ensuring your spot at this incredible event but also supporting our mission. Additionally, consider contributing in-kind auction items to help us make this event even more memorable. Your early involvement can make a world of difference in the success of our cause. Get involved today and be the catalyst for positive change!